Cleethorpes Guest Houses

Welcome to Cleethorpesholidays.com and our selection of Cleethorpes Guest Houses. Here you will find a large variety of Guest Houses in Cleethorpes and the surrounding areas. ~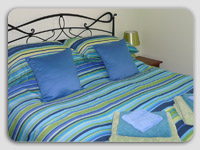 Neptune Guest House

An ideal location for couples who want a quiet retreat close to the coast.

Tel: 07889 845982
20 The Court, Anderby Creek, Skegness,
Lincs PE24 5YQ

_____________________________________________________________

Aaron Leigh Guest House, 9 Issacs Hill, Cleethorpes Lincolnshire DN35 8JU TEL: 01472 603978
Aavon Court Guest House, 4, Isaacs Hill, Cleethorpes Lincolnshire DN35 8JR TEL: 01472 698706

Abbeydale Guest House, 39 Isaacs Hill, Cleethorpes Lincolnshire DN35 8JT TEL: 01472 692248

Albany Guest House, 23 Isaacs Hill, Cleethorpes, N E Lincolnshire DN35 8JU. TEL: 01472602223
Aristocrat Guest House, 15, Clee Road, Cleethorpes Lincolnshire DN35 8AD TEL: 01472 234027
Arlana Guest House, 53 Princes Road, Cleethorpes Lincolnshire DN35 8AW TEL: 01472 699689
Ginnie's Guest House, 27 Queen's Parade, Cleethorpes Lincolnshire DN35 0DF TEL: 01472 694997
Gladson Guest House, 43 Isaacs Hill, Cleethorpes Lincolnshire DN35 8JT TEL: 01472 694858
H&G Guest House, 13 Isaac's Hill, Cleethorpes Lincolnshire DN35 8JU TEL: 01472 693574
Hill Crest Guest House, 21 Issacs, CLEETHORPES Lincolnshire DN35 8JU TEL: 01472 600733
Jedburgh Guest House, 26 Albert Road, Cleethorpes Lincolnshire DN35 8LX TEL: 01472 508092
Priory Guest House, 2 isaacs hill , Cleethorpes Lincolnshire DN35 8JR TEL: 01472 200914
Sherwood Guest House, 15, Kingsway, Cleethorpes Lincolnshire DN35 8QU TEL: 01472 692020
Tudor Terrace Guest House, 11 Bradford Ave, Cleethorpes, Grimsby, Lincolnshire TEL: 01472 600800

For more information on Cleethorpes phone The Tourist information office on  01472 323 222

Please note: B&B's may change their contact details from time to time, whilst every effort is made to ensure the details are correct cleethorpesholidays.com can not be held responsible for any incorrect information


Useful links to other accommodation in and around the Cleethorpes area.

Looking for a guest house close to Cleethorpes? Why not try the following resources:
Skegness Guest House Accommodation - A full directory of guest accommodation in Skegness.
Mablethorpe Guest Houses - Find holiday accommodation in Mablethorpe.
Places to stay in Grimsby - Find holiday accommodation just a stones throw away in Grimsby
Ingoldmells Accommodation - Places to stay in Ingoldmells on the Lincolnshire Coast
Skegness holiday accommodation - Mill Farm Holiday Cottages in Chapel St Leonards, beautiful scenery combined with modern accommodation.


CLEETHORPES HOLIDAYS .Com